Our
custom wedding invitation experience
Your wedding invitations offer guests their first impression of your wedding, establishing the tone and feel of the entire event.  We focus on this moment, creating handcrafted, elevated luxury wedding stationery representing your love story.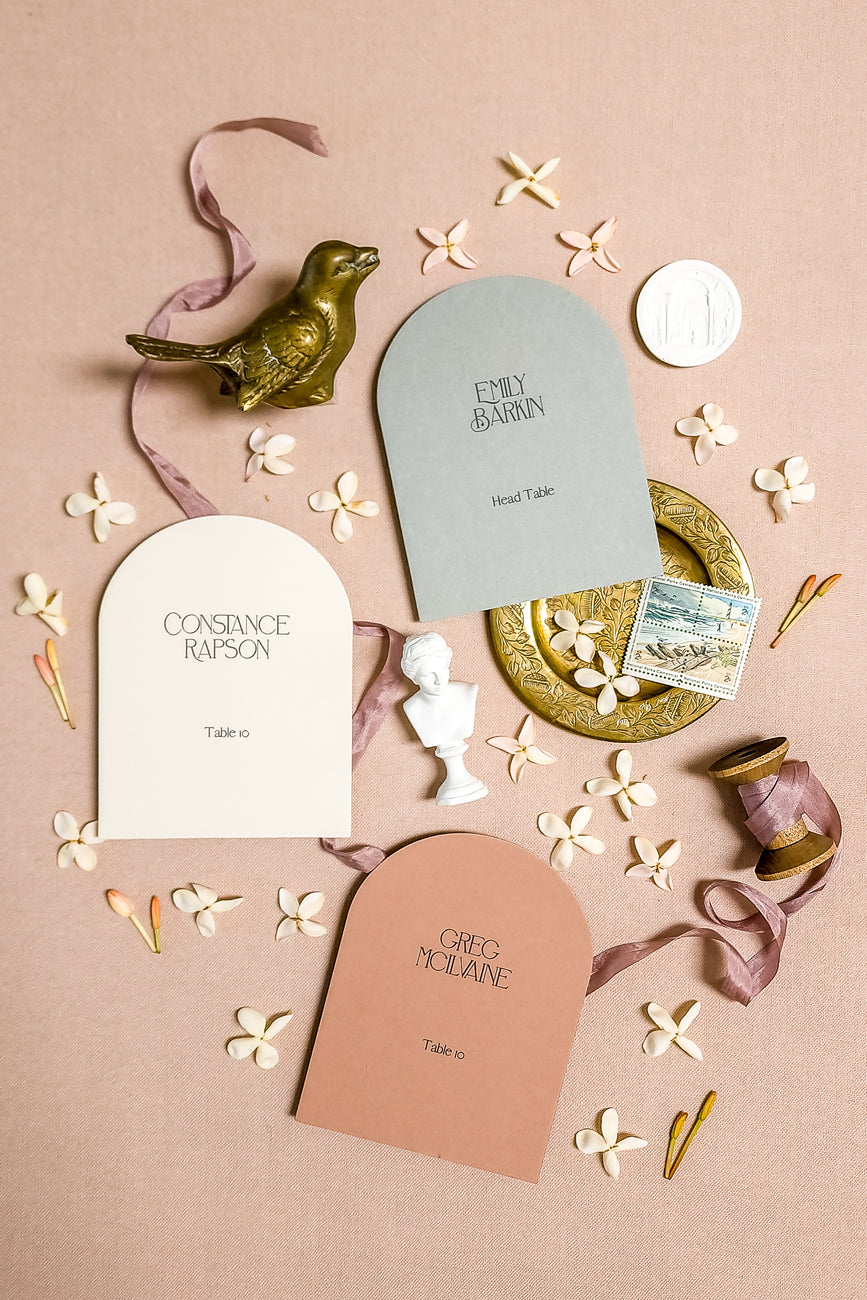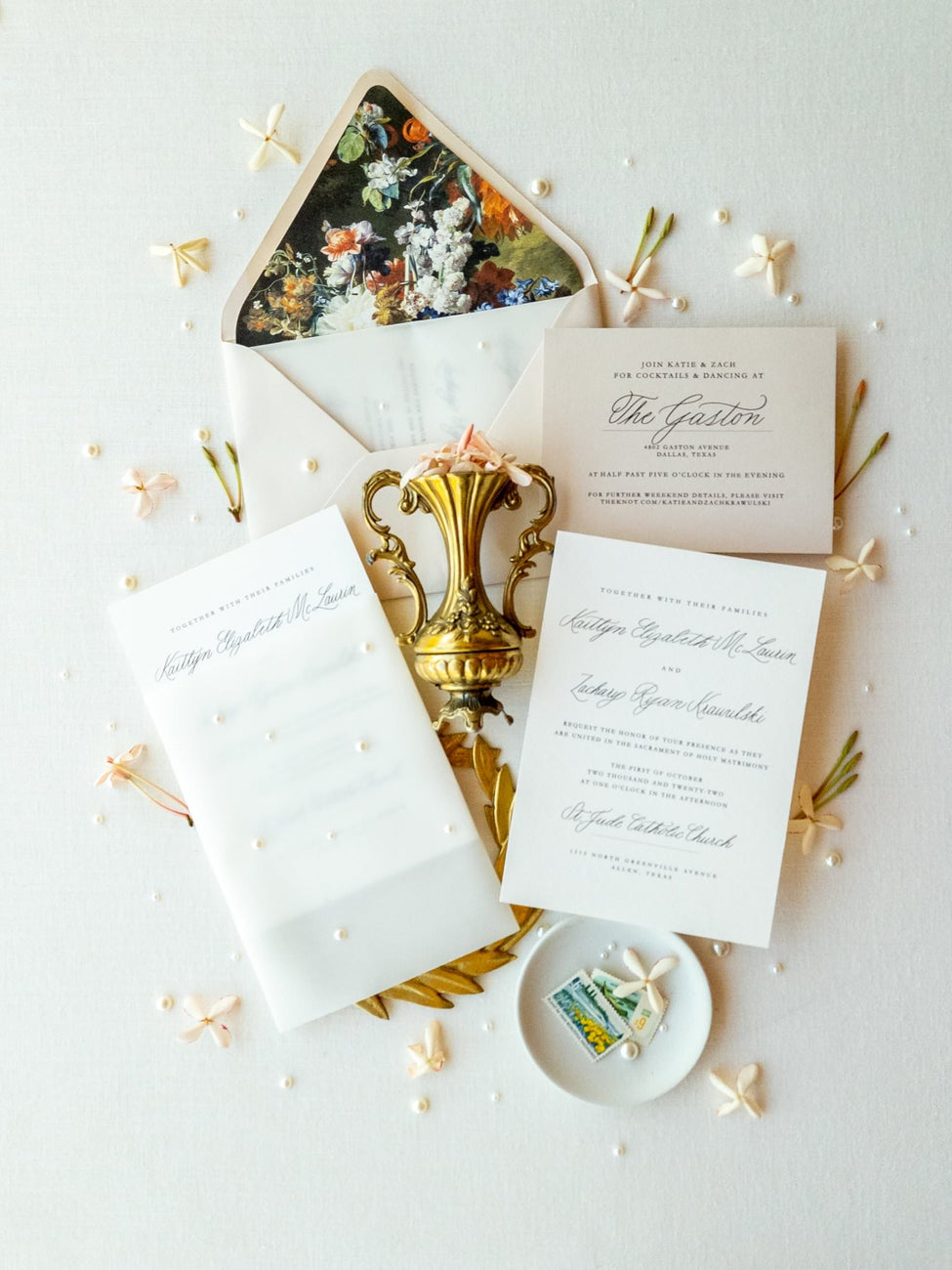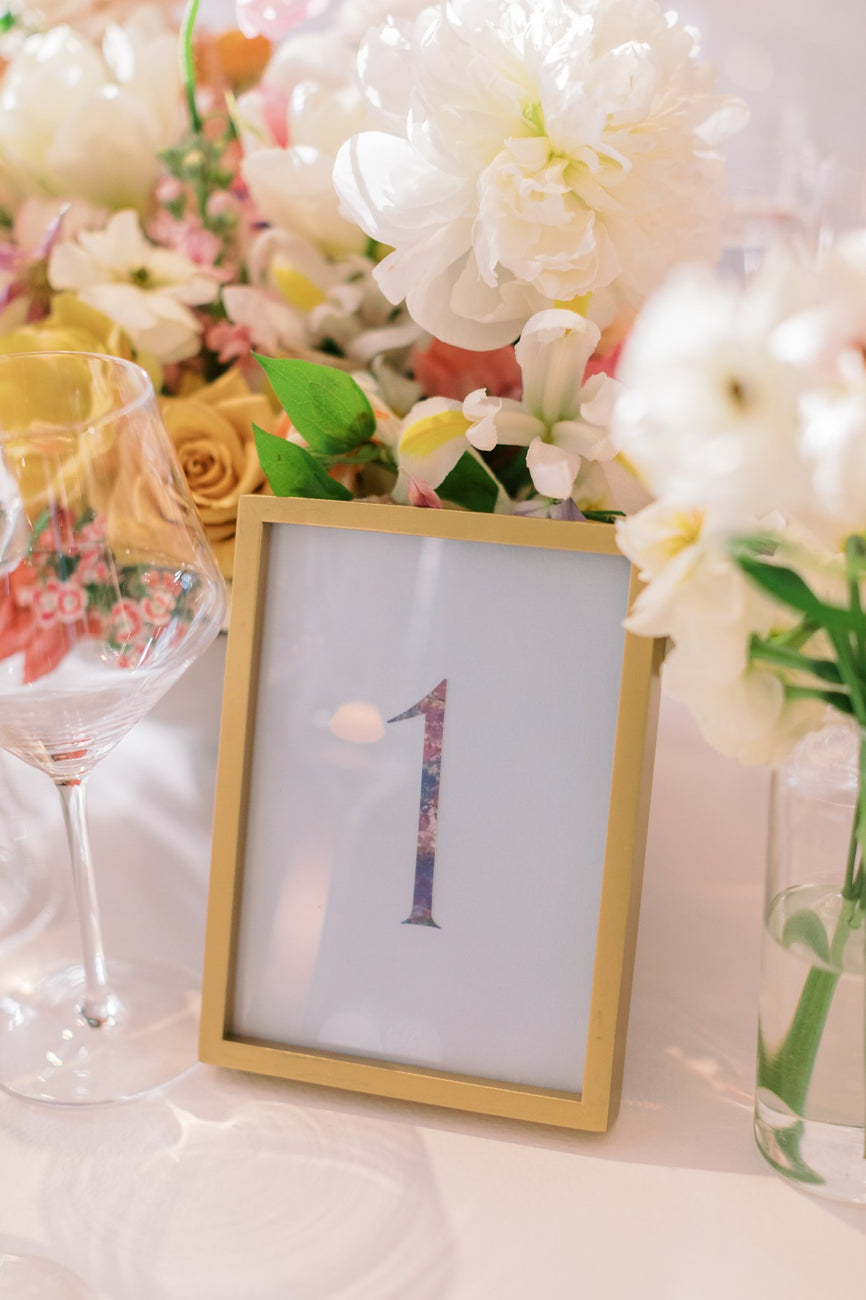 I began designing wedding stationery because I have an obsession with the little details. Every detail of your wedding stationery must be considered, thoughtful and have meaning.
I have always loved weddings from planning my own to attending as a guest. The intimate, elegant atmosphere, closeness to family and friends and collectively being a part of such an important moment, is very special to me.
This translates into a true love of wedding paper; the layers, the details, and the textures that we create through your luxury wedding stationery.
Explore our invitations, custom details and our ready to wed collection
Welcome to our Ready to Wed Collection, thoughtfully designed and curated wedding invitations with custom touches and prompt delivery at a lower price point. From modern to classic styles, our collection is the perfect option for every occasion.